The 95th Academy Awards take place on Sunday, March 12, at 8 p.m. on ABC (Fioptics Channel 509) and the buzz surrounding all the nominees is growing! Below we have highlighted Oscar-nominated movies available right now on Fioptics Video On Demand, along with a list of where you can find every Best Picture nominee. Grab some popcorn and get watching...
Nominees available to watch with Video On Demand
To rent these movies, simply go to Fioptics Channel 1 or press the "On Demand" button on your Fioptics remote. Let us know in the comments which movie(s) are your favorite! The following are only available to rent if you are a Fioptics TV customer:
Elvis
Available On Demand until March 27, 2023: The life and music of Elvis Presley, seen through the prism of his relationship with his enigmatic manager. Starring Austin Butler and Tom Hanks.
Nominated for 8 Academy Awards: Best Picture, Best Actor in a Leading Role (Austin Butler), Best Cinematography, Best Costume Design, Best Film Editing, Best Makeup and Hairstyling, Best Production Design, Best Sound.
Aftersun
Available On Demand until June 20, 2023: Sophie treasures rare time with her loving, idealistic father who is struggling outside of fatherhood. Starring Paul Mescal and Frankie Corio.
Nominated for 1 Academy Award: Best Actor in a Leadinig Role (Paul Mescal).
---
Where to watch other Best Picture nominees:
Everything Everywhere All at Once- Showtime*, Paramount+, Hulu Premium Subscriptions
Buy Showtime here for just $5 a month for 24 months!
Top Gun: Maverick- Paramount+, The Roku Channel, Amazon Prime Video Subscriptions
The Fabelmans- Available for rent on Google Play, YouTube, Apple TV
The Banshees of Inisherin- Hulu Premium and Amazon Prime Subscriptions
All Quiet on the Western Front- Netflix Subscription
Avatar: Way of Water- In Theatres and Disney Plus Subscription
Women Talking- Only available In Theatres
Tár- Peacock Subscription
Triangle of Sadness- Available for rent on Amazon Prime, YouTube, and Apple TV
Now that you are more acquainted with some of the nominees, which movie will you be rooting for to take home the Oscar? Tell us in the comments below!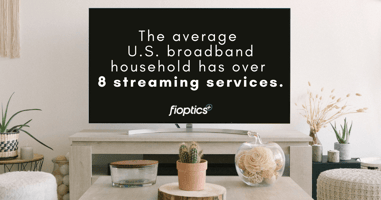 Interested in having a seamless TV-watching and streaming experience? Learn more about the advantages of Fioptics+ here.