School is back in session! Class schedules have been finalized and hopefully you are getting comfortable with your new dorm or apartment (and that random roommate you found on Facebook?!) as the semester begins.
Tech is a necessity when it comes to the school year — smart devices can help make your daily life easier and more enjoyable. Below is a list of our top 5 tech devices that you, your child, or sibling need to rock the school year.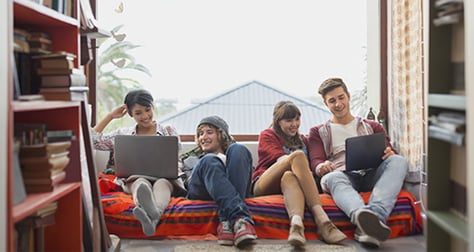 Echo Show 15
With its calendar function, 2-way camera, microphone, and helpful widgets, the Echo Show 15 helps you stay organized with school and in touch with family. You can even hang it on your wall as a cute picture frame! Watch our unboxing video for an inside look into this device.
Microsoft Surface Go 3
This 2-in-1 laptop and tablet combo is perfect for keeping up with school. It is great for taking notes, has a 1080p HD camera, and has the option for LTE advance so you can take it anywhere.
Sonos Move
This smart durable battery-operated speaker is made to be moved! Perfect for moving from dorm to dorm, apartment to apartment, or into your permanent family home. The Sonos Move is a bit bigger than the Roam, but is also water and drop resistant.
Wi-Fi Power Strip
Keep all your electronics neat and connected. This power strip allows you to turn devices on and off from your smart phone's Kasa App and save electricity and time by not having to unplug everything yourself.
AirPods Pro
Zone in on your schoolwork with these AirPods' noise cancellation feature — you can now avoid distractions and optimize your study time. Besides, what's better than walking across campus playing your favorite podcast or song?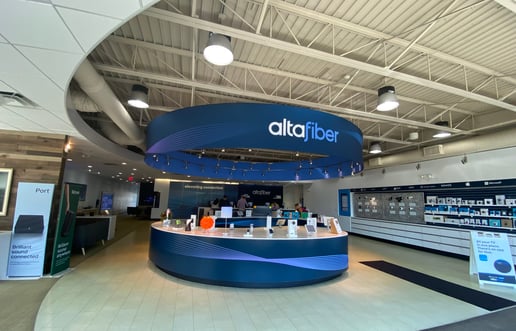 If you are interested in transforming your dorm, apartment, or house into a smart home, turn to our trained representatives at altafiber! Check out these above devices and plenty more at any of your local altafiber stores. Financing is available up to 24 months of interest-free installment billing. Click here to see the closest store to you.