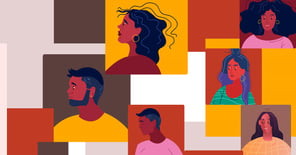 Black history is world history. Many people are quick to disregard "historical" moments as personally significant, thinking they happened a "lifetime ago", that we have learned the lessons, and stop there with, "Hey, we are doing better now, right?" altafiber's BOLD Employee Resource Group encourages you to think differently, because history is being made all the time.
Many experiences, milestones, and figures have lived and happened in your life, or within the life of someone close to you. Below is a chronological list of films, series, and documentaries that will help provide an inclusive window into these moments through the lens of the African Diaspora.
Movies based in the

1950s and 1960s
This time period in perspective: Martin Luther King Jr. won the Nobel Peace Prize in 1964, when he was just 35 years old. If you are in your 20s or 30s reading this, your grandparents were probably around their teenage years.
Movies based in the

1970s and 1980s
This time period in perspective: Many of our blog readers were probably born in this time! Famous people in relation? Will Smith was 10 years old in 1978 and Janelle Monáe was born in 1985.
Movies based in the

1990s and 2000s
This time period in perspective: Now! We know you're not grouping this in the "too long ago to care" time, right?
Tupac: Resurrection

Inspiring




Documentary featuring home movies, photos, and recited poetry from one of the most beloved hip-hop MCs of all time, Tupac Shakur.

Hotel Rwanda

Triggering




A hotel manager houses over a thousand Tutsi refugees during their struggle against the Hutu militia in Africa.

Guava Island

Artistic




Starring Donald Glover and Rihanna, this short film tells the story of a musician who wants to hold a festival to liberate the oppressed people of Guava Island.

All In: Fight for Democracy

Informative




2020 documentary taking a look at historical and current activism against voter suppression.



Black History Month is a time to reflect on diversity and inclusion, but also educate yourself and your family on the history and accomplishments of the black community. After immersing yourself in these films and documentaries, you will better understand and sympathize with what "history in the making" really means.
Not much of a movie-watcher? Consider reading one (or all!) of the following books to reflect on black history in the making: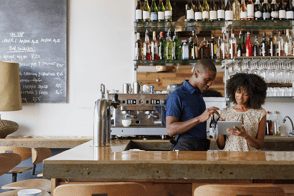 Don't stop there
—
you're on a roll! Visit our blog at the button below to support local black-owned small businesses during Black History Month, and every month forward. Whether you try some amazing cobbler pie, check out a new fitness center, or treat yourself to a massage, everyone can enjoy a business on the list.