The Consumer Electronics Show (CES) is coming to an end and we wanted to share with you the new and exciting announcements that have been made over the past couple days, as well as some pretty neat products that we have seen firsthand.
At the CES conference we definitely noticed a big trend for Self-Driving Technology. Our friends from Cincinnati Bell captured some exciting new stuff, including a heated razor, laundry folding helper, futuristic vehicles, cool lighting, and Harley-Davidson's LiveWire motorcycle.
Friends of the Google Assistant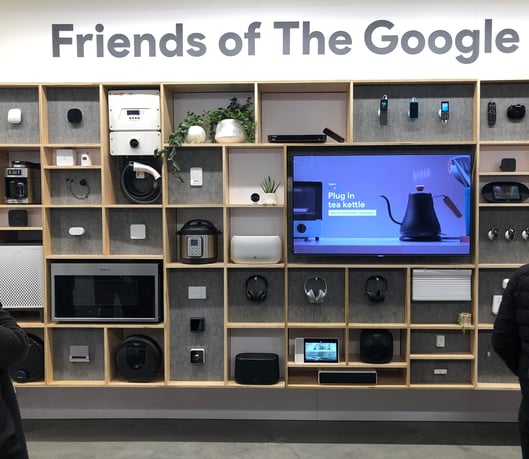 Recently we shared with you the Google Assistant ride that has been a big topic of discussion during the event. If you want to see the ride in action, head over to our other blog, Google Assistant Ride at CES. Along with the incredible visual display, Google announced its Assistant would be on 1 billion devices by the end of the month – everything from microwaves, to crock pots, speakers, vacuums, and more. They made other announcements including that the Google Assistant will soon be able to control Sonos Speakers. Hey Google, keep up the good work!
---
LG's Curve of Nature Display
In other news, LG's Curve of Nature display - complete with 260 55-inch OLED TV's - was another impressive experience that drew a lot of conversation. Pretty cool, right?
---
TP Link had their lineup of Kasa Smart Lights on display. Using the TP-Link brand, you can control your lighting, monitor energy usage, access your devices, and set the scene in your home using your various lighting settings. You can also use your Amazon Alexa to control your lighting with your voice.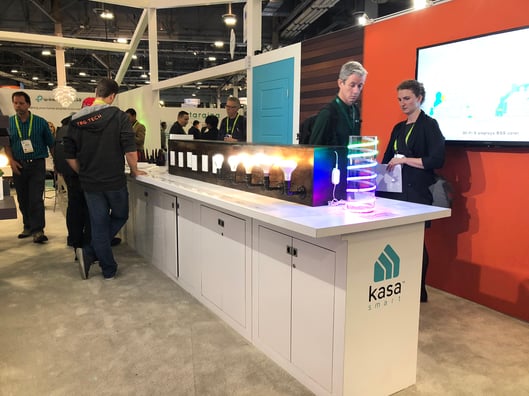 ---
Harley-Davidson LiveWire & Electric Bikes
Coming August 2019, the LiveWire is the first ever electric motorcycle from Harley-Davidson. According to Harley-Davidson, the motorcycle will go from 0 to 60 mph in 3.5 seconds, has an estimated 110 mile range via a high voltage battery, and two easy ways to charge. Of course, there is also an app for easy monitoring.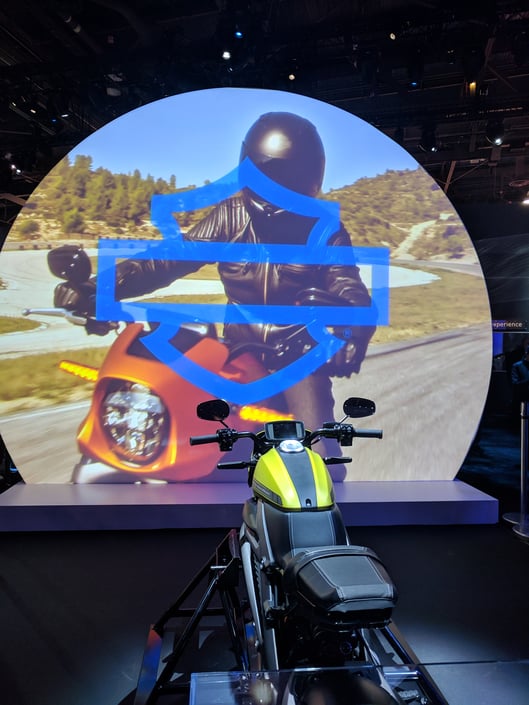 In addition to the motorcycle, Harley-Davidson also announced brought two other concept vehicles to CES, an electric bicycle, similar to a mountain bike, and an electric scooter.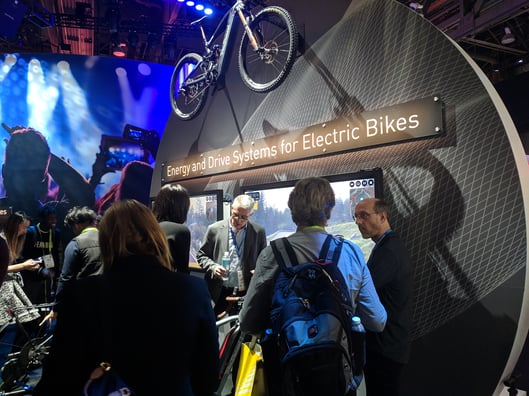 ---
Gillette Heated Razor
This new razor unveiled by Gillette Labs delivers the comfort of a hot towel shave with every stroke. This chargeable, adjustable razor heats up in under a second and delivers a consistent amount of heat throughout the entire shave.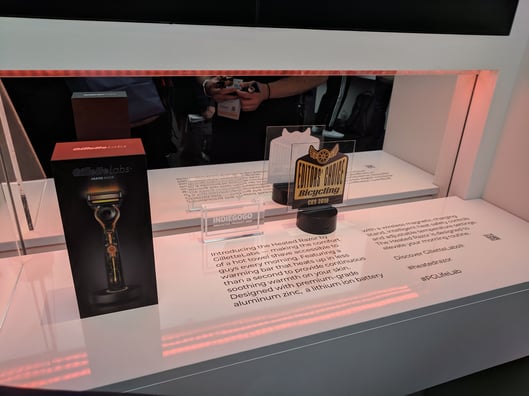 ---
You read that correctly, one of the things revealed at CES is a literal Laundry Folding Machine. The FoldiMate is currently estimated to be released late 2019, and will be capable of folding shirts, pants, towels, and pillowcases. Clothes will still need to be fed into the machine, but a whole load can be folded in the same size and shape, in under 5 minutes.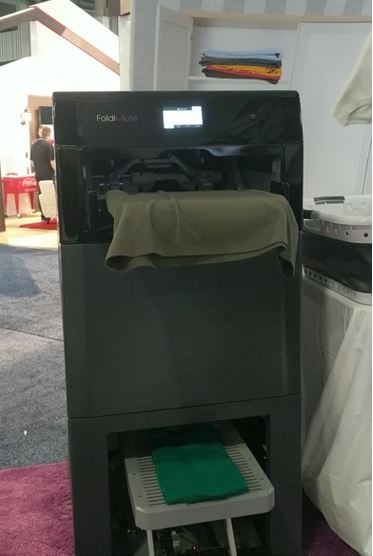 ---
Bosch's Driverless Shuttle
This ride-sharing electric vehicle is chic, sleek, and honestly just looks really cool and futuristic. Each shuttle has four seats that each feature a "infotainment tablet", and standing room in the middle. These vehicles are designed to "decrease emissions while improving urban traffic flows", and will likely be sold to cities and municipalities.
Needless to say CES, is a pretty exciting few days of technological announcements, advancements, and surprises. From robots and cars to heated razors and laundry folders, there is something for everyone to be excited about.
Subscribe to the Cincinnati Bell blog for a chance to win your own smart home product, a Nest Thermostat, and to stay updated on exciting news and announcements.