We live in the age of "connected homes", where many appliances can now be controlled remotely with the tap of a screen or spoken to out loud. Connected home devices can mean everything from habit-learning thermostats to Wi-Fi controlled vacuums, plus a large variety of cameras, speakers, and virtual intelligence.
It can be pretty challenging to figure out how to start building out your connected home, especially with so many options in the market. Whether it be a dorm, apartment, or house, finding something that will fit into your lifestyle without a stressful setup is important.

Here are a few devices ideal for getting your connected space started:
---
Virtual Assistant:
A good way to start building your connected home is with a Virtual Assistant. Virtual assistants are devices that respond real time, out loud to questions and spoken commands. These are great devices to begin with because of the versatility they offer. These are great devices to begin with because of the versatility they offer. They are a convenient and reliable information source on their own, but their true value lies in their ability to pair with other connected home devices essentially making them a hub where you can control all your devices in one place. Try one of these devices:
Google – Google Home Hub

- "Ready to help, Just say 'Hey Google'.Your Google Assistant extends to help you across devices, like Google Home, your phone, TV, speakers and more." - Google

-

Example:

Say "Hey Google, stream Netflix to the TV with Chromecast"
---
Smart Speaker:
Another item that is great when building out your connected home is a smart speaker that works by itself or with other devices. A speaker like the Sonos Beam will connect with your Alexa or Google Assistant so you can tell it to play a song, playlist, video, basically whatever you want.
-"TV, movies and video games in rich, crystal clear sound." - Sonos
- Example: Manage all your music apps from the Sonos app, where you can stream from more than 50 music services.

---
Google Nest:
There are a variety of Nest products that will take your home to a smart home level. Some of these include the Nest Thermostat, Nest Doorbell, Nest Indoor & Outdoor Cams and more. These are great devices that you can connect to your virtual assistant or have them as a stand alone product. Each one are controlled by your phone or by voice command and are very user friendly. If you are new to the Connected Device world. I highly recommend starting off your collection with a Nest Doorbell. We even made an installation video to show how easy it is to install in your home.
- Example: "Okay Google, show me who is at the front door."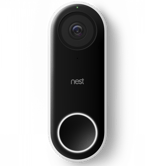 ---
Smart Lights:
Do you ever get all comfy in bed or on the couch, just to realize you forgot to turn off the lights?
tp-link smart bulbs and switches connect to your Wi-Fi for complete control at your fingertips. Use Amazon Alexa or the Kasa app to dim and brighten, create schedules, timers, countdowns, turn on and off, and more.

The smart plug allows you to plug in any electronic and control it from the Kasa app or Alexa. Plus, every tp-link product includes a two-year warranty and each bulb has a lifetime rating of at least 13.7 years. Choose from a variety of bulbs to find the one that works perfectly for your home.
-
Example: Say, "Alexa, turn off the lights in the bedroom."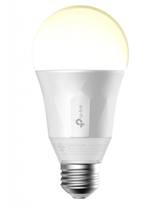 ---
IFTTT:
In addition to getting devices, a great way to build your connected home is with information. Be sure to check out the awesome source IFTTT.com. IFTTT stands for "If This Then That", and is "the free way to get all your apps and devices talking to each other." IFTTT uses what they call "applets" to connect your "services" (i.e. your apps and devices) together to create pairings. Essentially, it pairs your apps and devices to work together with one another.
- Example: Download the "Sonos" app and create an applet to control your Sonos speaker when you're not home, or download the Amazon Alexa app to sync your mobile notifications with your Alexa

---
We live in an exciting time, where everything can be connected with the tap of the screen or the click of a button. The variety of tasks that can be accomplished with the right connected device is essentially limitless, which you can read more about in our blog about what it is like to spend a day in the life, living in a connected home.
Now to learn more, or begin to transform your home into a connected home, head over to a Cincinnati Bell store to browse the selection of connected devices. Check the Cincinnati Bell store locator to find the closest retail store to your home, or follow the button below to shop and learn more about Connected Home devices from Cincinnati Bell.