Have you ever wanted to fly? Now you can! Well, kind of. Drones are growing in popularity, whether for amazing aerial shots, drone racing, sight-seeing, or delivering packages. The recent Drone Show at BLINK Cincinnati has sparked the region's interest in drones, and we love it! Learn about all the uses of drones and where you can get your hands on a drone:
Drones 101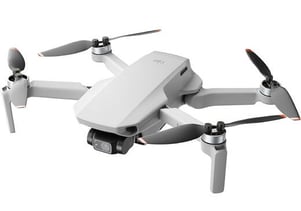 Starting off as military and disaster relief technology, drones have become available to all and popular for recreational use. In fact, Seed Scientific states there are over 1.7 million drones registered in the U.S alone and the drone industry is predicted to grow nearly 16% in the next 5 years! Many people buy drones just to fly them for fun and get cool content from the sky; however, there are plenty of other uses growing in popularity.
Have you ever heard of the DRL? DRL is the Drone Racing League, which is the world's professional drone racing property for elite pilots. With custom racing drones traveling 90 MPH, pilots race through insane courses across virtual and physical competitions.
Drones can be practical, too (for more than just the military). They can deliver packages in less than 30 minutes, and retailers like Amazon are predicting common use of drones in the near future. Plus, Johnson & Johnson and other medical organizations have already turned to drones for medical purposes, like delivering HIV treatments to remote locations in Africa.
2022 BLINK Drone Show
altafiber presented the first ever Drone Show at BLINK Cincinnati this October. There were multiple shows of over 300 drones flying over the Ohio River lighting up the sky with art. It has certainly caused a buzz in Cincinnati! In case you missed it, check out this video by Backwood Films and the image below taken by @hrunk_photography.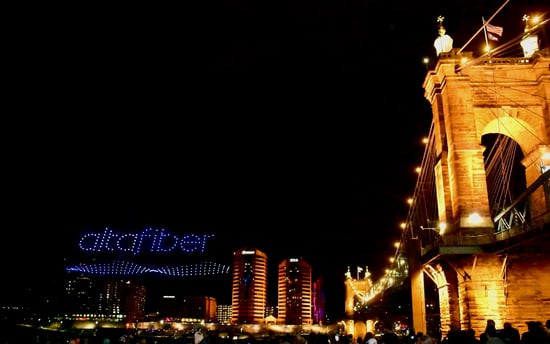 Start flying
Now that we've sparked your interest... find a drone to start flying! All local altafiber stores carry DJI, which is the largest drone provider in the U.S. Our newest device, the DJI Mini 3 Pro, flies over a mile high with a 360-degree panorama camera to catch breathtaking views from the remote itself. You can record, edit, and share all the flights you take, free of charge. It has a compact and simple interface with advanced sensors to avoid collision. Learn more and see the product in our unboxing YouTube video below. Purchase for $909 or $38/month for 24 months*.
altafiber also sells the DJI Mini 2 and a larger drone, the DJI FPV Combo. Designed for drone racing, the DJI FPV can go over 80 MPH and has features like 150-degree wide angle and emergency brake control to help you fly like an expert. Get yours for $1299 or $54/month for 24 months*.
---
Ready to fly? Test out a drone at an altafiber store near you today. *Good-standing customers can purchase devices with interest-free bill payments for up to 2 years.