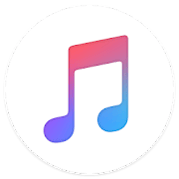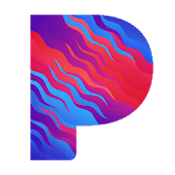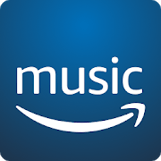 It is a universally agreed upon fact that having a good playlist is of the utmost importance to any event.
Bad music can ruin any mood pretty quickly. To keep that from happening, first consider a few things.
Who is your audience?
What type of event are you having? (Kids birthday party? BBQ? Road trip? Etc.)
Is the music a main focus or more of a background feature?
What kind of atmosphere or mood do you want to create?
Is it easy to use?
Based on the answers to these questions, check out some of the awesome playlist options offered by a variety of streaming services, including Amazon Music, Spotify, Apple Music, and Pandora.
Amazon Prime Music:
Access over 2 million songs, free for Amazon Prime members, always ad-free and on-demand, available from your web browser or mobile app. Includes many pre-designed playlists for your convenience and specific mood. And like everything else Amazon, the more you use it the more customized the experience becomes with recommendations.
End of Summer
Pregame & tailgating
Dinner party & cocktail hour
Baby & wedding showers
Roadtrip
Karaoke
---
Spotify
Easy to find the right music for every moment – on your phone, computer, tablet or more. Subscribe or listen for free. Millions of tracks available, browse through the music collections of friends, artists and celebrities, or create a radio station and just sit back
End of Summer
Backyard BBQ
Pregame & tailgating
Dinner party & cocktail hour
Roadtrip
Karaoke
---
Apple Music
With Apple Music, stream over 45 million songs without ever hearing an ad. With your subscription, you can download all your music to your personal library to listen to wherever and whenever. Apple Music will also sync with your iTunes library to ensure you have all your music in one place.

---
Pandora
Pandora is a leader in music radio, with personalized playlists and stations for every listener. With the ability to search any genre, favorite songs, and clarify what songs you don't really like, Pandora allows anyone to create personalized music stations.
---
In addition to the set-list, another important part of any event or party is the quality of the sound. Sonos is the ultimate wireless Home Sound System that fills as many rooms as you want with pure, immersive sound. Sonos speakers set up easily. Stream via WiFi. Play whatever you're craving. And amp up every moment with intense, pulse-pounding sound. It's a new, better way to fill each day with the sounds you love. And Sonos makes it easy to DJ your event - managing music by room or quickly filling your entire home with music. Bring together all your favorite songs, playlists and radio stations across all of your different music services with the Sonos app.
Check out Cincinnati Bell's collection of Sonos speakers, as low as $8.38/mo. & available to everyone (Cincinnati Bell customer or not), and experience your sound from one of the highest quality in home speakers around.
No matter what you need the perfect playlist for, there are nearly endless options out there for every type of music and for every type of event. Subscribe to our blog above for more helpful tips about technology and entertainment. Happy listening!
What is your favorite playlist?