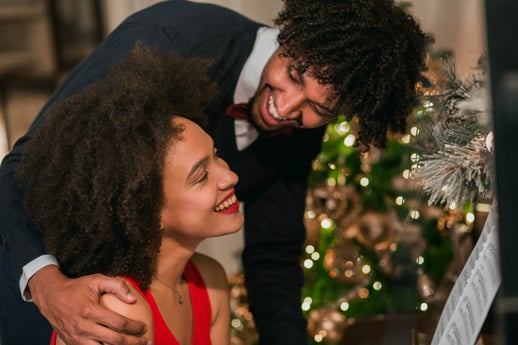 As Buddy the Elf proclaims, "The best way to spread Christmas cheer, is singing loud for all to hear!"
What would the holiday season be without music? Even if we get slightly sick of those happy melodies that are constantly stuck in our heads by the end of the season, music truly sets the mood for the season (and real talk, you know you love it).
Check out some of the awesome playlist options offered by a variety of streaming services, including Amazon Music, Spotify, and Pandora, that will truly put you in the holiday spirit.
---
Amazon Prime Music:
---
Spotify:
---
Pandora:
---
Although it is nearly impossible to resist joining in to sing along with the Holiday music, it is also great to have a good speaker.
Sonos is the ultimate wireless Home Sound System that fills as many rooms as you want with pure, immersive sound. Sonos speakers set up easily. Stream via WiFi. Play whatever you're craving. And amp up every moment with intense, pulse-pounding sound. It's a new, better way to fill each day with the holiday bells and melodies you love. Bring together all your favorite holiday songs, playlists and radio stations across all of your different music services with the Sonos app.
Check out Cincinnati Bell's collection of Sonos speakers, as low as $8.33/mo. and available to everyone (Cincinnati Bell customer or not), and experience your sound from one of the highest quality in home speakers around. Plus, right now you can get 10% off any connected home device when you visit your local Cincinnati Bell store. Get your speaker it in time to gift to someone (or yourself, of course) this holiday season.
Spread that Christmas cheer to all around you, and let the jingle bells blast from every angle. Happy Holidays!
What is your favorite Holiday playlist?