Whether moving out of your parents or buying your first home for your family — buying Internet or TV service can be intimidating. We're here to tell you what to consider when picking the right speed and bundle for your new place.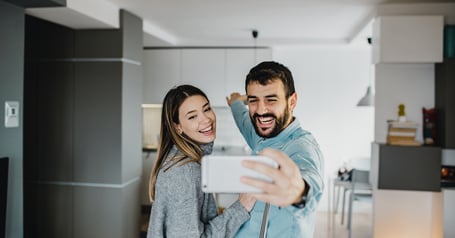 How does internet connection work?
Internet speeds are measured by how fast data is transferred over a network. Usually referred to by megabytes per second (Mbps), this speed is based on the amount of bandwidth you have. The more bandwidth you have, the faster your internet.
So, what speed do you need?
To determine what speed to purchase, you will need to cons
ider a few things within your everyday life. How many devices will be used simultaneously? What are you using your internet for? How many people are in your household? This all determines the speed that will most benefit your everyday needs.
What speeds and features are available to you?
altafiber has been hard at work investing in fiber infrastructure to increase our existing customer base's upload and download speeds, at no additional cost to you! This further ensures a lag-free internet experience. Customers who had a 250 Mbps download speed now have 400 Mbps, those who had 500 Mbps have increased to 600Mbps, and 750 Mbps to 800 Mbps for download speeds. Additionally, upload speeds have increased to 50% of your new download speed. All new customers will receive these increased speeds, as well! AND get speeds up to 2 Gig with altafiber— Click here to see what your address is qualified for.
Depending on your everyday use and the number of people living with you, you may want to consider some extra features to enhance your connection. Here are some additional features provided by altafiber to accommodate any unique needs:
Whole-Home WiFi: Have an attic or room in the basement that is stubborn with internet connection? Our Whole-Home feature enhances the performance of your WiFi, ensuring every corner of your home is connected.
Network Defense: Keep your network and all connected devices protected from malicious websites to avoid malware and phishing threats.
I purchased altafiber Internet Service. Now what?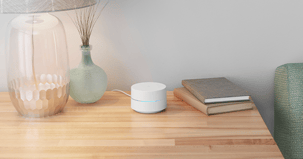 Once you have chosen your custom bundle, you will have the option to self-install your service or have a technician professionally install it for you (depending where you live). If a technician installs, you will schedule a time that is convenient for you. The technician will come to your home for a few hours to do the install. Please note, someone will need to be home during this time. Once your installation is complete, you can set up paperless billing in our My altafiber App and set reminders or create automatic payments for your monthly bill. Easy as that!
Did you know it's actually a best practice to reboot your gateway monthly? Regardless of experiencing issues or not, you should routinely reboot your gateway to clear piled up stored data and maintain good connections with your devices.
---
Visit the button below to get started today and check out our bundles. Have more questions? Use our live chat for immediate assistance.