Watching TV is the absolute best especially when you are able to sit down, relax, and browse through your content with ease. On demand, fast forwarding through recorded TV, flipping through your favorites and browsing through the guide help make your TV watching experience that much better. All of those TV watching activities are made possible through your Fioptics TV Remote. But, although remotes generally make TV watching easier, the number of buttons and features now available on them can sometimes feel overwhelming.
Below you will find detailed graphics for our standard Fioptics+ TV remote, Fioptics TV Remote, and the Fioptics TV - Large Button Remote.
If you have Fioptics+ scroll down to see your remote guide. If you are using one of our traditional Fioptics TV remotes, first make sure your Fioptics Remote is programmed correctly to control your Fioptics set-top box. If your remote does not seem to be communicating with your equipment follow these simple instructions:
Point the remote directly at your Fioptics set-top box
Press and release the "Cable/STB" button, then hold the "Setup" button and the "Red C" button at the same time
The "Cable/STB" button will flash twice

Your remote is now programmed to your Fioptics set-top box
Now that you're all set, let's take a closer look at all the things your remote can do.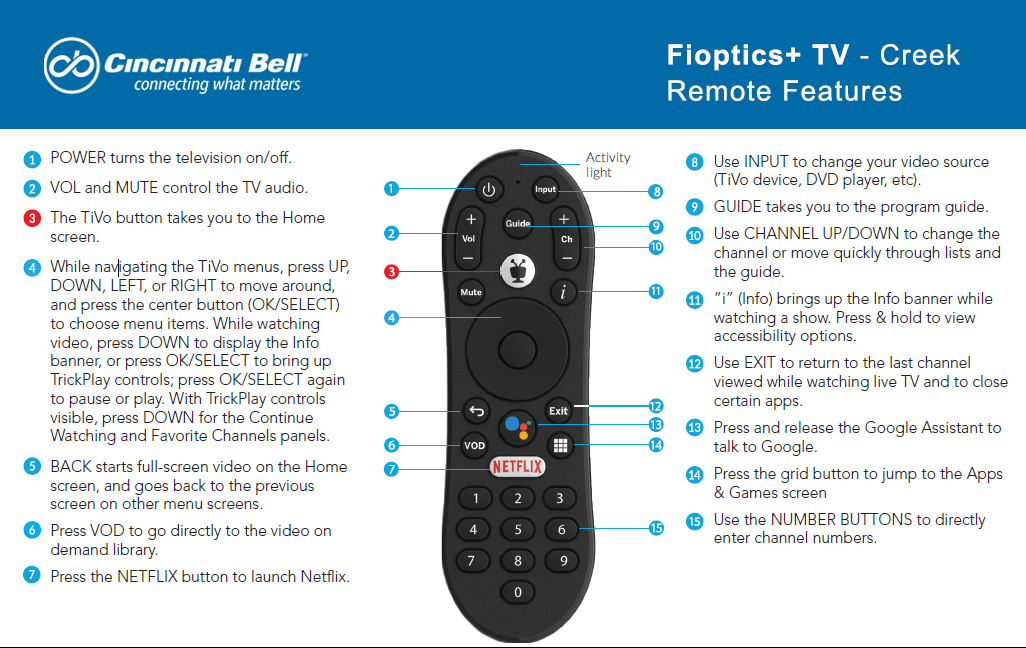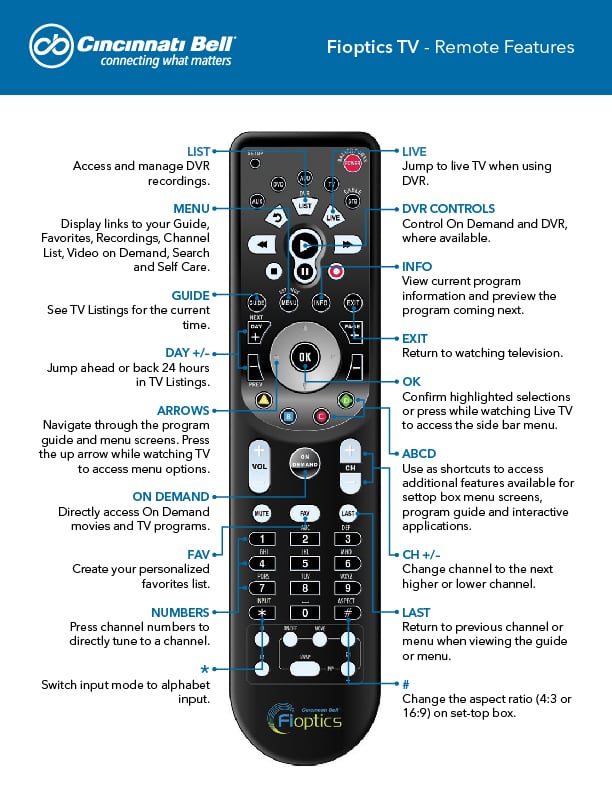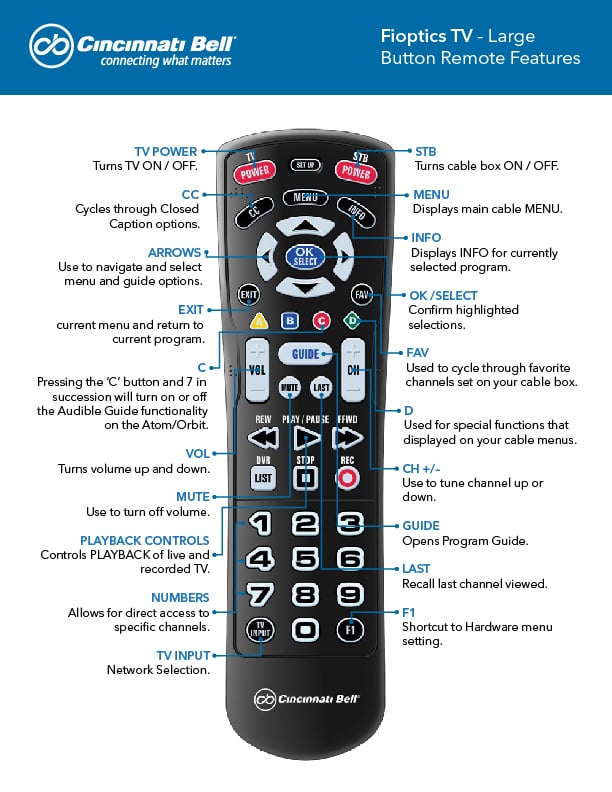 For more helpful content like this, subscribe to our blog for answers to all of your TV related questions!