S
ince 1999, the month of June has been named Pride Month. Although, the work started over 50 years ago after the Stonewall Uprising.
It's a time to celebrate the LGBTQ+ community and embrace a culture of diversity and inclusion. Fortunately, the Cincinnati region supports Pride Month by hosting multiple different events and parades. There are also local LGBTQ+ friendly businesses you can support in June and all summer long.
Need some ideas? Check out our Guide to Pride below.
Pride Events in Cincinnati, Dayton, Covington
Local LGBTQ+ Friendly Businesses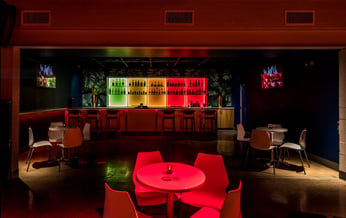 ---
altafiber commits to equality and acceptance of our employees, customers and community. We encourage everyone to be an active ally of the LGBTQ+ community by supporting the businesses or attending the events listed above. Learn more about our corporate values and PRIDE Employee Resource Group, here: https://www.cincinnatibell.com/about-us/social-impact/diversity.