Hispanic Heritage Month is celebrated each year from September 15 to October 15 to bring to light the contributions of Hispanic culture to our society. Learn more about successful and influential Hispanic leaders below or visit a local Hispanic restaurant to immerse yourself into the heritage.
Hispanic 'Heroes' To Get To Know
Rafael Nadal – Tennis: Born and raised in Manacor, Spain, Nadal has won 14 career French Open championships and 22 Grand Slam men's single titles. His uncle encouraged him to adopt a more conventional left-handed style, which later became his signature one-handed forehand. This stroke was credited with lifting him into the sport's upper echelons.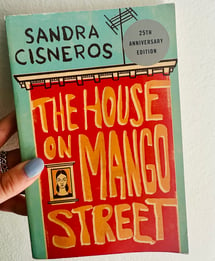 Sandra Cisneros – American Fiction Writer: Meet Sandra Cisneros, born and raised in Mexico, but now living in Chicago, IL. The most influential Hispanic women in the literary space, she is the author of the bestselling coming-of- age tale "The House on Mango Street." From the beginning Cisneros has always advocated for at-risk youth, now she continues to give back through her work with the Macondo and Alfredo Cisneros Del Moral Foundations.
Diana Trujillo – Aerospace Engineer and Flight Director at NASA: Trujillo was born and raised in Colombia and followed her dream at 17 to pursue her career working for NASA. Trujillo now lives in California as a Technical Group Supervisor for Sequence Planning and Execution and a Tactical Mission Lead for the Mars Perseverance rover. She also worked full time to support her studies of English, and studied at the University of Florida and University of Maryland.
Vincenzo Piscopo – United Spinal Association: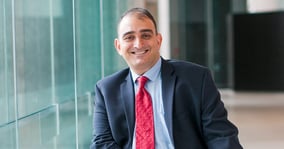 Meet Vincenzo Piscopo, born in Caracas, Venezuela to Italian immigrants. Piscopo is wheelchair bound in Atlanta, Georgia and bases much of his work on people with disabilities. He previously worked at Coca-Cola then started a new foundation, Wheels of Happiness, to help people with motor disabilities in disadvantaged areas of the world. He was most recently appointed the new President and CEO of United Spinal Association.
Sylvia Rivera – LGBTQ+ Activist: Meet Sylvia Rivera, a LGBTQ+ rights pioneer activist from New York City, NY, with a Venezuela and Puerto Rico origin. In 1969, Rivera and many others were resisting an unlawful raid at Stonewall Inn, now a historic landmark, which became a turning point in equal rights. She then went on to be the co-founder of the Gay Liberation Front. Shortly after her death in 2002, the Sylvia Rivera Law project was established to provide legal representation to support the LGBTQ+ community.
Local restaurants to support during Hispanic Heritage Month (and beyond)

Maize: Maize is one of the few Latin American restaurants in the heart of Cincinnati, with owner Angel Batista and chef Jessica. Check out this video to learn about their dishes rooted in deep history and culture with every bite.
Mita's: Meet well-known Chef Jose Salazar of Cincinnati by watching our video below. Visit Mita's in Downtown Cincinnati for his signature Paella Valenciana that has us all inspired to try our hand at the Valencia dish.
The Arepa Place: Located near Findlay Market and in Wyoming, The Arepa Place serves a variety of arepas- including cheese, chorizo, vegetarian, and more. Watch below as owner and chef Isis Arrieta-Dennis makes arepas in honor of Hispanic Heritage Month.
Alfio's
:
Check out Alfio Buon Cibo in the highlight video below as wonderful chef and owner Alfio Gulisano gave us a virtual master lesson in preparing their famous Argentinian empanadas and skirt steak with chimichurri sauce. Alfio's is located on Hyde Park Square in Cincinnati.
---
altafiber's Hispanic Employee Resource Group, Conexión, immerses employees in Hispanic culture throughout the year through special guests, cooking classes, educational opportunities and more. Learn more at the button below.
---
Photo creds:
Britannica, The Editors of Encyclopaedia. "Rafael Nadal". Encyclopedia Britannica, 30 Aug. 2023, https://www.britannica.com/biography/Rafael-Nadal. Accessed 14 September 2023.
redbook. "19 Hispanic heroes you should know about." Mitchell, Ashley, 14 Oct. 2020, https://www.redbookmag.com/about/g29008875/hispanic-heroes-you-should-know/.
United Spinal Updates. "United Spinal Appoints Vincenzo Piscopo as New President and CEO." United Spinal Association, 30 Nov. 2020, unitedspinal.org/united-spinal-appoints-vincenzo-piscopo-as-new-president-and-ceo/.