Brace yourselves... it's officially holiday shopping season! The season that only seems to get longer each year. Read how to get ahead of the dreaded 2021 shipping delays and how to use technology to ease the holiday madness.
The early bird gets the worm
According to Klarna's 2021 Holiday Retail Report, 71% of shoppers plan to begin buying gifts before December, and 22% already started in October. Shoppers reported they are starting even earlier this year due to the nationwide shipping delays. A recent CBS article states, "Retailers large and small are telling shoppers if they think they have tried-and-true strategies for holiday shopping, they might want to rethink those. If you see something and you really love it, buy it now because it may not be there when you come back." Good advice for this holiday season.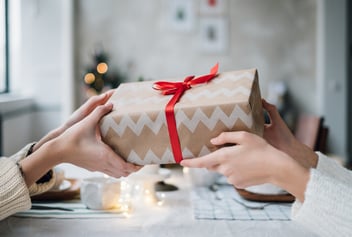 Another way to avoid shipping and production delays is to support small and local businesses. Shopping small helps build a better local economy while reducing environmental impact. Win, win, and win! Our Cincinnati Bell Business team created and will continue to update a Small Business Holiday Guide so you can shop local and see all that the Cincinnati, Northern Kentucky, and Dayton regions have to offer.
Let technology help you
We may be biased, but we believe technology can make everyone's lives a lot easier. Devices like the Amazon Echo Show and Google Nest Hub are just two of many voice assistants that can help you with your holiday shopping. Below are a few examples of how these smart devices can act as your personal elf this holiday season:
If you need ideas for gift-giving, just ask your Echo or Nest something like, "What are some top items on people's Christmas lists this year?". It will not only respond, but also send the article with the answer to your personal device for whenever you need some inspiration.
Create a customizable and personal shopping list simply by asking your voice assistant. The device will store your list to refer back to at any time.
Need a reminder to buy your favorite product that is coming back in stock tomorrow? Set reminders, alarms, and and meetings with your Echo or Nest.
Go as far as purchasing something through your voice assistant

—

you just have to first set up your payment method through your device.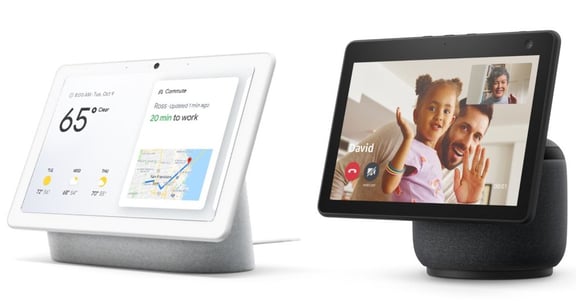 Need to get your hands on one of these magical devices? Luckily, Cincinnati Bell is now selling the brand new Echo Show 10 at our stores! The Echo 10, shown in black above and in this Instagram Reel, can not only perform each of the functions listed above, but has a 10.1" HD screen that moves with you. Purchase the Amazon Echo Show 10 for $249.99 or the Google Nest Hub for $99.99 at your nearest Cincinnati Bell store. Customers can take advantage of interest-free payments conveniently added to your bill. Get the Echo Show 10 for $10.41 per month for 2 years or the 2nd Generation Google Nest Hub for just $4.17 per month!
Online shopping safety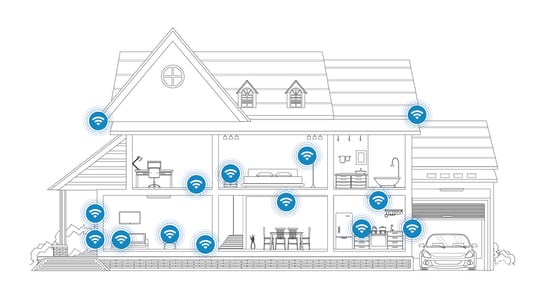 Unfortunately, holiday shopping season often comes with a not-so-jolly increase in fraud and cyber-attacks. In fact, Juniper Research states that the value of losses due to e-commerce fraud will rise to over $20 billion in 2021 (HelpNetSecurity). With most shoppers turning to online resources, it's more important than ever to keep your guard up. Cincinnati Bell recently added a feature to our Premier internet bundle called Network Defense. Network Defense with Premier proactively blocks threats like malware and phishing before they even hit your network of devices. We encourage you to upgrade to Premier for the holiday season and stay up-to-date with our internet safety tips.
---
Follow us on social using the button below to stay up-to-date with our holiday offers and new smart devices available at our stores like the Echo Show 10, DJI Drones, the Oculus Quest 2, and more.