We can probably all agree that 2020 hasn't been so jolly. Luckily, channels like Hallmark and Freeform have created some of their best holiday specials and countdowns yet. With Fioptics TV, watch endless holiday shows and movies- no need to wait until December! Get ready to cozy up this season and experience some holiday magic with our Holiday Movie Guide.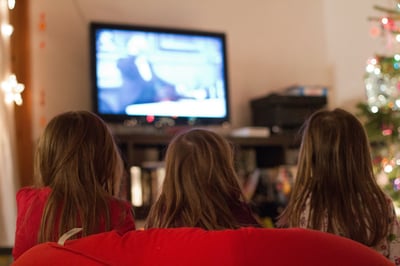 Holiday Day & Night
Hallmark Channel
There is nothing better than a movie full of classic Hallmark holiday cheer, and Countdown to Christmas has already begun. Enjoy 24/7 holiday movies on Hallmark Channel now until Christmas.
Fioptics Channel 555 HD
---
Lifetime
Needing even more holiday movies to watch in November? It's a Wonderful Lifetime kicked off in October, showing holiday movies and specials through December.
Fioptics Channel 552 HD


---
Freeform
Freeform is ready for warm hugs and cozy winter nights! Kickoff to Christmas started last week and it brings us a schedule full of movies each day in November. Don't worry, it doesn't end there. Freeform continues its holiday cheer with its 25 Days of Christmas in December.
Fioptics Channel 547 HD
---
AMC
Have the "Best Christmas Ever" with over 50 feel-good classics airing December 1st on AMC. Grab some hot cocoa and enjoy holiday-themed movies, specials and family favorites all month-long.
Fioptics Channel 533 HD
---
Nightly Specials
We have compiled a few specific holiday specials for each week until the end of December for you and your family to enjoy. *Dates and times listed in Eastern Time Zone.
November
Tuesday, November 10th @10pm- On the Twelfth Day of Christmas
Hallmark Channel, Fioptics Ch. 555
Friday, November 13th @8pm- Christmas on the Vine
Lifetime, Fioptics Ch. 552
Saturday, November 14th @8pm- Christmas in Vienna
Hallmark Channel, Fioptics Ch. 555
Tuesday, November 17th @5:30pm- Jack Frost
AMC, Fioptics Ch. 533
Sunday, November 22nd @ 7pm- Dr. Suess' How the Grinch Stole Christmas
TBS, Fioptics Ch. 541
Thursday, November 26th @9pm- Olaf's Frozen Adventure
ABC, Fioptics Ch. 509
Saturday, November 28th @8pm- Elf
AMC, Fioptics Ch. 533
---
December
Tuesday, December 1st @ 8:30pm- Dr. Suess' How the Grinch Stole Christmas
Freeform, Fioptics Ch. 547
Saturday, December 5th @8pm- Christmas in Evergreen: Bells are Ringing
Hallmark Channel, Fioptics Ch. 555
Sunday, December 6th @5:40pm- Rudolph the Red-Nosed Reindeer
Freeform, Fioptics Ch. 547
Wednesday, December 9th @4pm- The Polar Express
AMC, Fioptics Ch. 533
Tuesday, December 15th @8:25pm- Disney's A Christmas Carol
Freeform, Fioptics Ch. 547
Friday, December 18th @8:30pm- Shrek the Halls
ABC, Fioptics Ch. 509
Sunday, December 20th @8pm- Love, Lights, Hanukkah!
Hallmark Channel, Fioptics Ch. 555
Friday, December 25th @6pm- Home Alone
Freeform, Fioptics Ch. 547
---
Premium Channels
Fioptics TV's premium channels offer even more holiday movies, year round. Below are just a few holiday favorites for you to enjoy this season:
Showtime
A Bad Moms Christmas
Snow Dogs
---
EPIX
Christmas In Hollywood
---
HBO Max
Home Alone 1-3
Snow Buddies and Santa Buddies
---
Starz
Elf
A Christmas Carol
---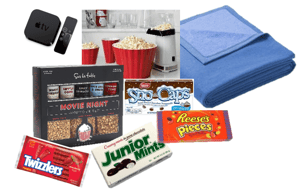 For more holiday tips and guides, subscribe to our blog by visiting the button below for a chance to win a Movie Night Package, including an Apple TV 4K and all the necessary goodies for some serious holiday movie-watching with your friends and family.
Want to add or upgrade your TV package with Cincinnati Bell? Now's the time! Get an extra $29.99/month off through 2020 on MyWay TV. Enjoy 110+ channels and FREE 500Mbps Fioptics Internet with TV purchase.