Recently there has been an uptick in a recruitment and job offer scams. This type of fraud is designed to trick people into applying for or accepting a fake job offer in order to steal their personal information or money. These scams can take many different forms, and it is important for job seekers to be aware of the signs in order to protect themselves.
Two most common scams:
The Advance Fee Scam
In this type of scam, the victim is offered a job but is required to pay a fee in order to secure the position. The scammer might claim that the fee is for training materials, background checks or other legitimate-sounding expenses. However, once the victim pays the fee, the job offer disappears, and the scammer is nowhere to be found.
The Phishing Scam
In this type of scam, the victim receives an email or other message that appears to be from a legitimate company offering a job. The message might contain a link that takes the victim to a fake website that looks like the company's real website. The victim is then prompted to enter personal information, which is used by the scammer to steal the victim's identity.
How to protect yourself:
Simply be extra cautious when applying for jobs online. If an offer seems too good to be true, it probably is.
If you are contacted by a company you are not familiar with, take the time to verify its existence and reputation before accepting a job offer.
If you are asked to pay a fee in order to secure a job, this is a red flag. Legitimate companies do not charge fees in order to apply for or accept a job.
Look closely at the communication sent to you. Is it from a valid company email address or a @gmail, @yahoo or other email? Legitimate companies will use their company email for business communication.
Do not provide your Social Security number, bank account information or other sensitive personal information until you are certain that the company is reputable and the job offer is real.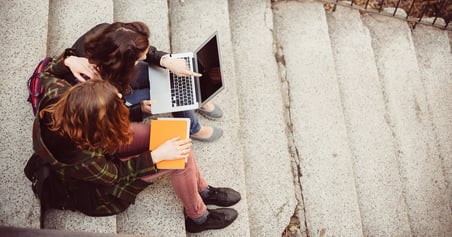 altafiber will never ask you to download software, purchase equipment, or pay a fee to explore employment opportunities with our company. In addition, our recruiting emails will come from an @altafiber.com address. To view our current job openings, please visit: https://www.altafiber.com/aboutus/careers.
Job offer scams can have serious consequences. By being aware of the signs of these scams and taking steps to protect yourself, you can avoid falling victim and will be one step closer to landing your dream job!
---
The author of the original version of this article, Jordan Silva, serves as Director of Security and Cloud Services at Hawaiian Telcom. Visit this article in the Star-Advertiser.