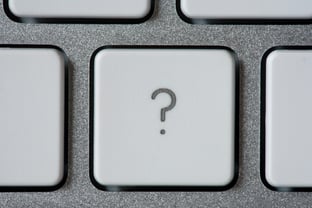 Long gone are the days when you used to be able to connect a cord from your landline phone or cable TV box into a jack on the wall and receive service. With the rapid evolution of technology – and the ever-increasing Internet speeds needed to support it – today it's common for the average customer to have questions about their Internet or TV service.
Chances are, if you have a question about our services, someone else has already asked it. Whether you are trying to figure out how to self-install a set top box, or simply want to find out what channel your favorite new show is on, we have likely heard it before.
In an effort to help you more easily find the answers to some of our most common questions, below is a list of FAQ's organized by category:
TV
Q: How do I program my remote?
A: The remote control that we provide with your set-top box is a universal remote. This means that it can be programmed to control a variety of devices. At the time of installation, our technician programmed the remote to work with your television. If you have any further questions about how to use your remote control, click here to visit our Help Center.
Q: How do I set parental controls?
A: We live in the Golden Age of TV. There is programming for every genre and audience, and although Mom and Dad may enjoy it, there may be programs or channels parents may not want the kids to see. All you have to do is create a 4-digit PIN which you can then use as a lock/unlock by channel or rating. Click here to view more specific instruction in our Help Center.

Q: How do I set a series recording?
A: I think many of us have experienced the sheer panic when we realize the latest episode of our show did not record. It is a sad, frustrating moment that should be so easy to avoid. Instead of setting your records as episode-by-episode, set the whole series to record. That way, the DVR will know to record the show at the same time, every week until it either comes off TV or you tell it to stop recording. Click here to learn how to set a series recording in our Help Center.
Q: How do I access TV on demand?
A: With any of our set-top box Fioptics TV packages, we offer access to our Video on Demand (VOD) service. To access VOD, tune your set-top box to Channel 1 or press the ON DEMAND button near the center of your remote. Some content is free of charge, and some has a fee. Enjoy the freedom to sit back, relax, and watch whatever you want! Click here to learn more about On Demand in our Help Center.
---
Internet
Q: How do I change my Wi-Fi password?
A: One of the easiest ways to actively take steps to keep your devices protected is to change your passwords regularly. To change your password, simply head to the CB specific IP address on your web browser to access your gateway settings. From there, you will be able to manage all your passwords however you want to. Click here to see step by step directions.
Q: How do I connect my device to Wi-Fi?
A: We all know the inkling to connect to Wi-Fi right when we get home. Once we connect our phones will typically remember the information and automatically connect, but setting up the Wi-Fi the first time or if you get disconnected can be tricky sometimes. Check out this guide to pick your device and get step by step directions!
Q: Do I really need Internet Security?
A: The simple answer to this – yes! In today's day and age, so much of our personal information is stored online. As convenient as it is, it can also be dangerous. It is so easy to take the right precautions to protect you and your family from thieves who want to steal your valuable information for their own malicious intent. Check out our Premier Internet bundle and get protected.
---
Home Phone
Q: How do I block a number?
A: Blocking numbers from your call list has never been easier. It only takes a few clicks to keep those pesky, unwanted calls from your phone. Whether your activating for the first time, adding another number to your list, or even deactivating, simply dial *60 to hear your options. Click here to learn more.

Q: How do I forward calls?
A: Call forwarding allows you to forward incoming calls to the local or long-distance number of your choosing. Simply dial *72 to activate, then dial desired number and listen for two short beeps.
---
Email
Q: How do I setup my email?
A: We have step-by-step guides for you about setting up your email account and adding it to your devices. Get an error message? We have a guide to solve that, too.

Q: How do I add another email
A: To add another email, simply follow the same directions as adding your first email.

Q: How do I setup email on my connected devices?
A: Check out the answer to "How Do I setup my email?" above.
Next time you have a question about anything Cincinnati Bell related, check out our help center for in-depth topics and answered, categorized by core service. If you can't find what you're looking for there, call or chat with one of our friendly, hometown team members waiting to help you.