Black Friday is coming up quick and Cyber Monday is following right behind it! It is definitely time to start planning your shopping mission. Black Friday has turned from a single day into a whole saving weekend, and Cincinnati Bell wants to guarantee you are saving the most.
Get on top of your game with these Black Friday and Cyber Monday tips.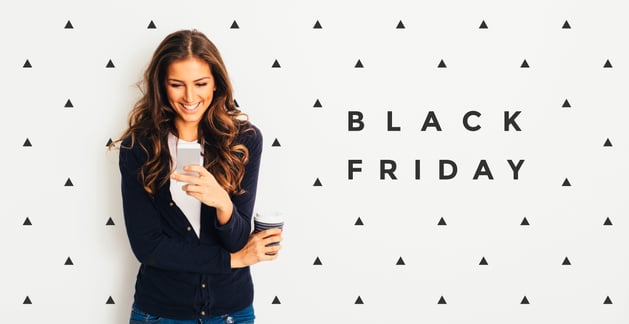 Research the Deals: Black Friday starts earlier and earlier every year. Make sure you are checking the prices leading up to Black Friday to ensure you are getting the best deal. Keep an eye on the actual sale because online retailers regularly update the prices throughout the event, and sometimes offer deals before Black Friday.
Shop Strategically: Look up all the ads (print and online) a couple days in advance. It's important to also prioritize your shopping list to determine what you actually need to buy. Start with your high-priority items and make your way down the list. Pro tip: Pick up a newspaper on Thanksgiving morning at any grocery store or coffee shop. The Thanksgiving Day paper will include ALL of the sale ads.
Stick to the Budget: Set a price range for yourself so you don't spend more than you were intending. It is sometimes easy to get swept away with all of these amazing deals that come out during this week, or to convince yourself you need something that you don't. If you set a budget for yourself beforehand, it is easier to pick and choose the items you truly want. While you are creating a budget for yourself, factor in the shipping fees (which can sometimes be more than the item itself).
Prepare for Short Checkout Times: Everyone knows that Black Friday is notoriously known for long checkout lines in stores but not everyone is prepared for short checkout times. Online shoppers face racing to get their items in a shopping bag before the items are gone. Keep your credit card ready to go and the discount codes written down so it makes for a faster checkout time online.
Review Return Policy: Retailers typically have return polices specific for door buster sales. It is a good idea to research and be prepared for what the policies say before you go shopping. If you aren't quite sure about sizing or other requirements, find out if stores can exchange items instead of a full product return. It's also important to save receipts and order confirmations because you never know when you might need to make a return or exchange an item.
Cincinnati Bell Must Haves: Cincinnati Bell has some pretty awesome deals for Black Friday and Cyber Monday.
Now that you know some tips and tricks, get started on your shopping and enjoy the deals! For an extra holiday treat; subscribe to the Cincinnati Bell Blog and be entered to win an Alexa Show!