Just in time for Christmas, Cincinnati Bell is bringing you the ultimate connected home guide – holiday edition. These connected home devices can help you turn on the Christmas lights with your voice, fill the room with joyous carols in one easy tap, or change the ambiance of a room with just a simple command. If you aren't sure what to get your friends and family this year for the holidays, connected home devices are a great gift. They enhance any home and add just the right amount of holiday cheer around the house.
Stay connected this holiday season with these simple connected home commands.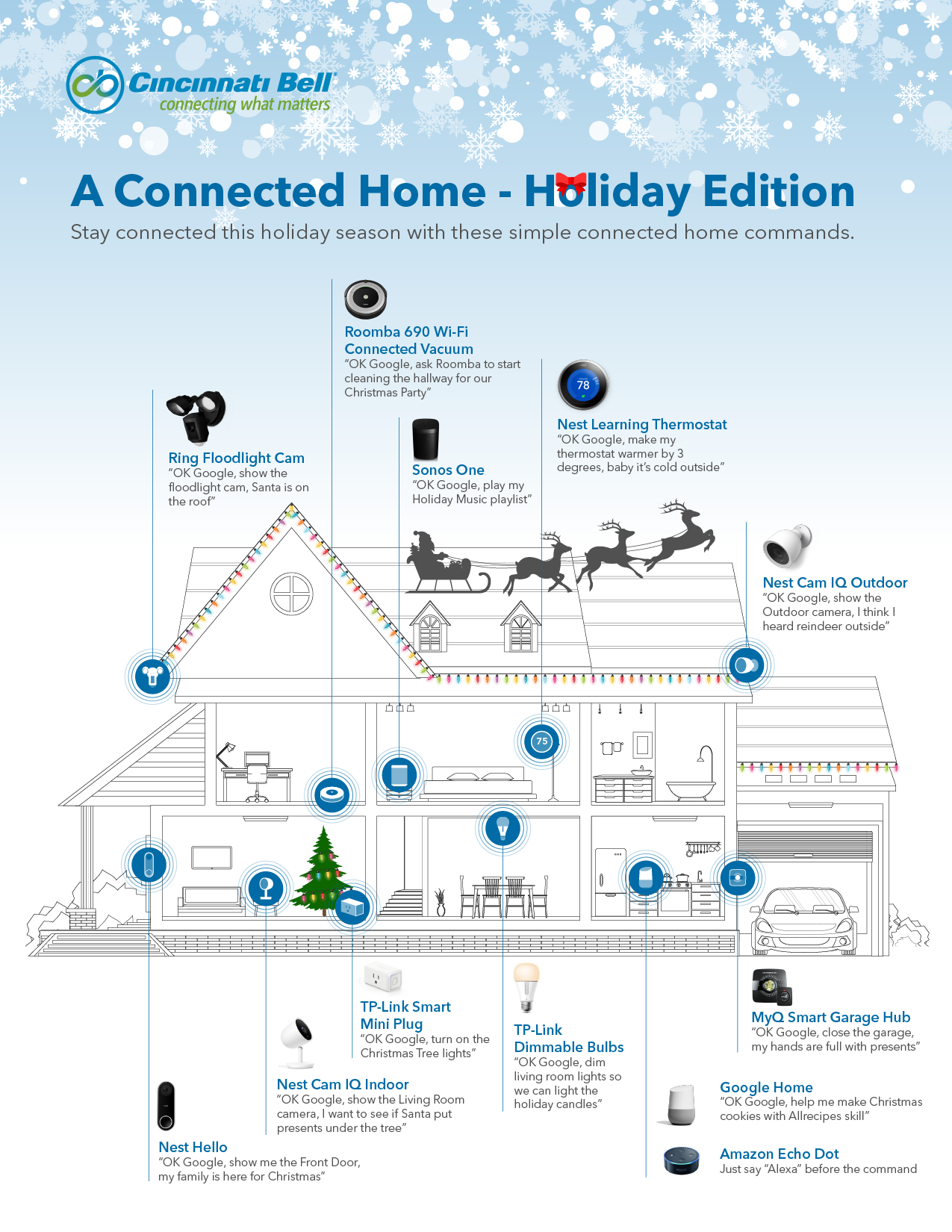 Make sure to subscribe to the blog for other holiday content like, Finding Your Perfect Holiday Playlist, Holiday Date Night Ideas in Cincinnati & 20 Holiday Commands for Amazon Alexa. If you subscribe to the blog now, you will be entered to win an Amazon Alexa Show!
Learn more about all of the connected home devices Cincinnati Bell offers or find a store near you. Don't forget all our connected home devices are 10% off!